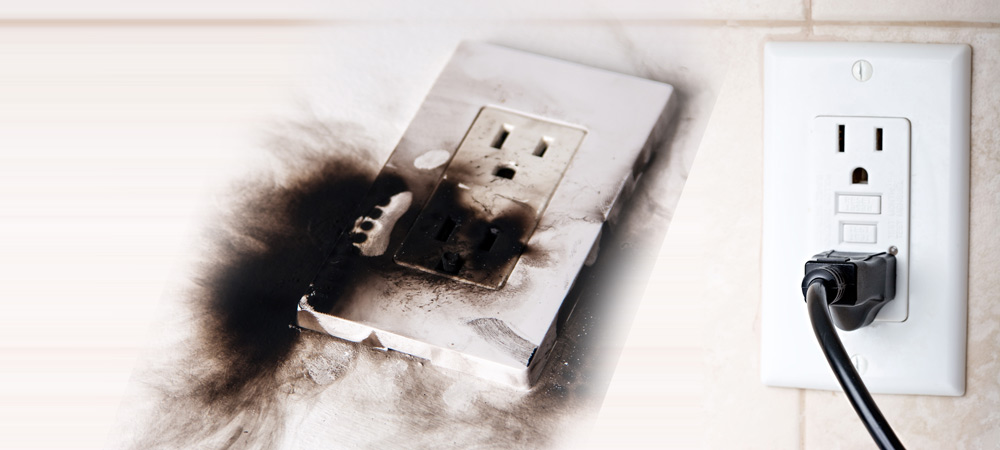 What are GFCI outlets and why are they important?
The term "GFCI" stands for ground fault interrupter circuit.
A GFCI outlet is an electrical outlet that looks a little different than most outlets in the home. I'm sure you've seen them before. They are those outlets that have little "test" and "reset" buttons in the center and are most often seen in kitchens and bathrooms.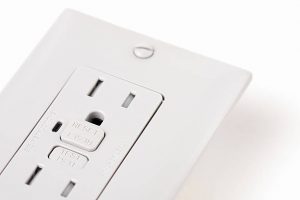 Electrical outlets with GFCI technology are designed to protect people from electric shock, reduce the risk of house fires caused by electrical problems, and reduce damage to appliances caused by faulty electrical circuits.
GFCI outlets monitor the flow of electricity through the electrical circuit. If a working GFCI outlet senses a problem such as a person touching an energized part of the circuit, or a small appliance falling into a sink or bathtub filled with water, the outlet will trip off, which could save a person's life.
The design of a GFCI outlet includes two small buttons labeled "test" and "reset." GFCI outlets should be regularly tested by pushing the test and reset buttons to confirm that they are working properly.
In some cases, one GFCI outlet will be installed at the first outlet location in an electrical circuit and will protect all the other outlets on that same circuit. Those other outlets should have a sticker on them stating "GFCI Protected Outlet."
Today, GFCI outlets are typically installed in bathrooms, garages, kitchens, crawl spaces, unfinished basements, and all outdoor outlets, but it has not always been that way. Here is a partial list of when and where GFCI outlet installation requirements were established:
1973 All outdoor receptacles
1975 Bathrooms
1978 Garages & spas
1987 Unfinished basements, kitchen countertop receptacles within 6 feet of a sink
1990 Crawlspaces
1993 Wet bar countertops within 6 feet of a sink
1996 All kitchen countertops and all exterior receptacles
(For a full list of when GFCI outlet locations were established, consult a licensed electrician)